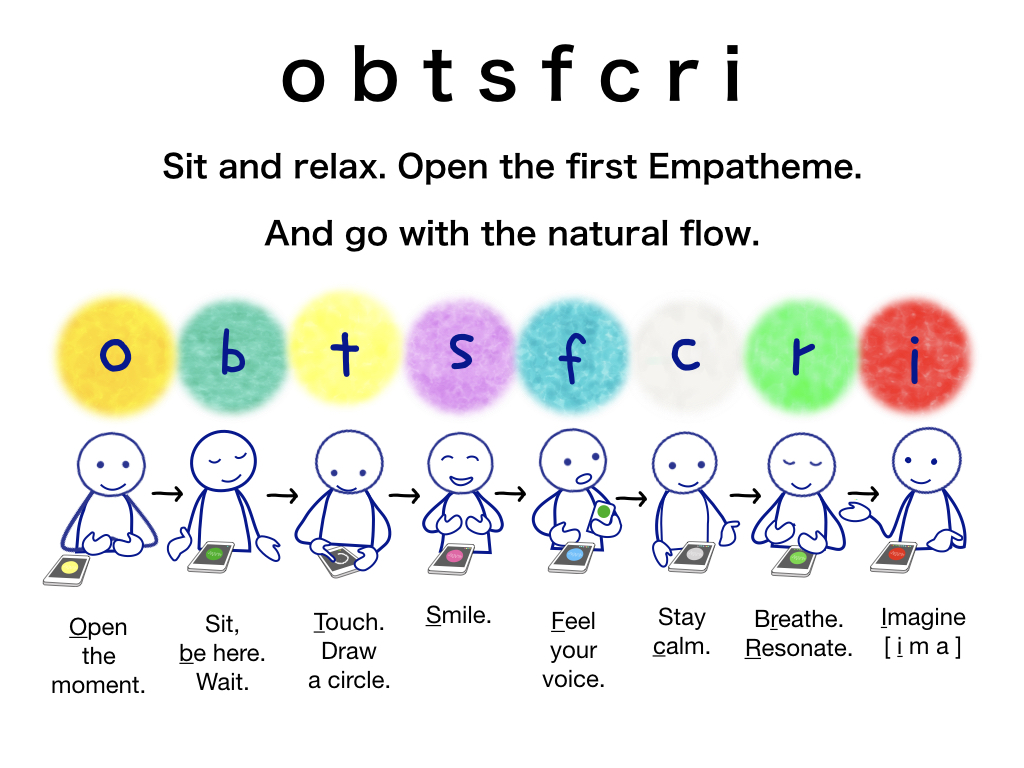 o b t s f c r i
Sit and relax.
Put your smartphone flat on the table.
Open Empatheme.
Small bubbles in the center.
Be Open. First Empatheme in yellow.
Just Be with the flow.
Wait for a moment and slowly trace the second Empatheme in light green.
Third Empatheme in light yellow. Touch.
Smile, and vocalize a word of greeting. Fourth Empatheme in pink.
Feel your voice. Fifth Empatheme in blue stays while you speak.
A small interval will turn into Sixth Empatheme in while. It's Calm.
Go with the flow. It will turn into Seven Empatheme in green. It's Breathe.
Slowly trace a circle.  Eighth Empatheme in Red. IIt's Imagine.
Wait until it fades away.
Now it's done. Imagine you have just created a Moment.
With a simple session of [o b t s f c r i ], you have reflected yourself in Empagraph.