Mission
Current society is overflowing with materials and information. The internet gives you a whole bunch of knowledge in our contemporary life around the globe.
We can't live without smartphones. And Computer-based technology is seen everywhere. Artificial Intelligence: a collection of technologies and services that provide analyses and judgments in the user's stead, is also present in anything.
Knowingly or unknowingly, people assume contemporary life with such technologies as a given condition.
As a result, misbeliefs and illusions abound; technologies make you feel as if you can always "get" a correct answer and "handle" anything in life with them.
Without knowing, swallowing misconceptions and misbehaving will become your habit. While technologies grow tremendously, heart-to-heart connections between humans diminish.
Now is the time. There is a severe need for a method of harnessing innate human ability. A method that neither blindly relies on technology nor shuns it.
Empatheme is a method of overcoming the gap between humans and machines. It promotes interactions between the two to connect humans and serve your community.
Anyone can use Empatheme to practice helping others and oneself: practicing for yourself will serve society.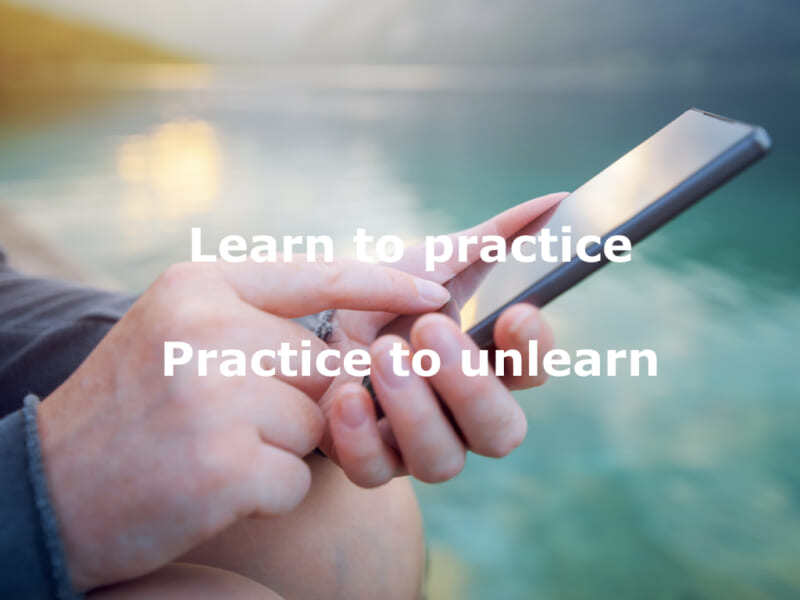 Reflect on Yourself Using Empatheme
Empatheme is a patented invention that creates calm moments in a natural flow. Through your simple body action, it helps you keep up your daily practice.
The purpose of the invention was to combine the unlearning of self-judgment into the learning process. Why?
We take for granted that good results come from considerable efforts. This mindset is all too often counterproductive when initiating and continuing something. Thus, unlearning self-judgment must precede any step of practicing.
This is why Empatheme has been invented and served as a method that anyone can use. The concept of Empatheme is to harness innate human abilities. Those abilities include breathing, vocalizing, and making a pause intentionally. That means we can give a blank second, feel empathy, use our bodies to practice, and make these your habit.
We take our innate abilities for granted. And thus we don't know how to cultivate them. But we can bring out these abilities and effectively use them in practices to acquire skills. Empatheme creates a reusable natural flow to realize this.
Sit quietly for a short time and create small moments. This simple process helps you get into a habit of practicing. Practices shape your habits, and habits shape your identity.
We provide a free Empatheme app, environment, and the method using Empatheme to help anyone create a habit: "to create a short time, reflect on themselves, and share with others."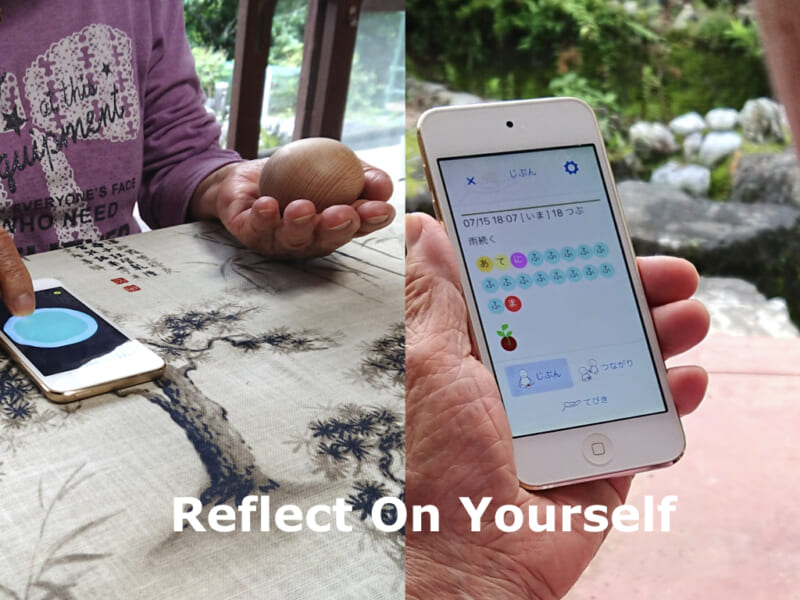 Empatheme Connects People
Empatheme means the smallest unit of empathy. It's our vision.
Empatheme is a medium that reflects, records, in a standard format/unit, and expresses behaviors performed in a natural flow. It also recognizes moments between actions, such as breathing, which are identified as an endpoint of each flow.
You can use the app just for yourself or with others to reflect on your or others' practices; a practice to learn English, or any other practices, will become much more effective.
Anyone can experience Empatheme and share it with others in their everyday lives. Besides, Empatheme can be used for scientific research, producing empirical results that can be used in society.
Our mission is to create a social innovation of practicing where anyone can contribute to the Empatheme Community's growth.