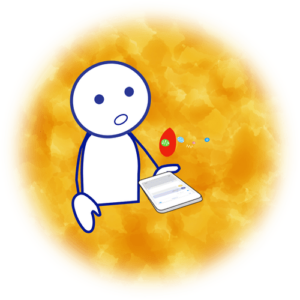 Practice "Ask" Using Voice Input
Use voice input to enter words in "O" and "A" in your Empanote.
You can see your practice paying off!
For iPhone
Tap either box "O" or "A." Then, switch your keyboard to English using the earth icon.
Start speaking after tapping the microphone button.

For Android
Just like iPhone, choose and tap either box "O" or "A." Tap the microphone icon on the Gboard or a language switch button on the bottom right.
Start speaking after selecting the Google voice input (see below for how to set Gboard).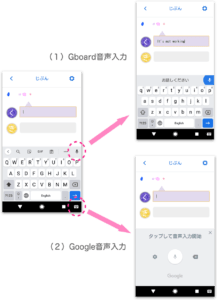 How To Turn On/Off Voice Input
For iPhone
You need to add an English keyboard to enable voice input in English.
Go to Settings and select General, then Keyboard. Now, tap Keyboards to add an English keyboard.



For Android
Download Gboard from Google Play Store.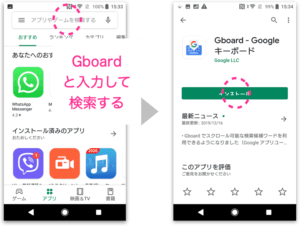 Add an English keyboard by following the procedure below.