② Content and Tips for Daily Practice
Empagraph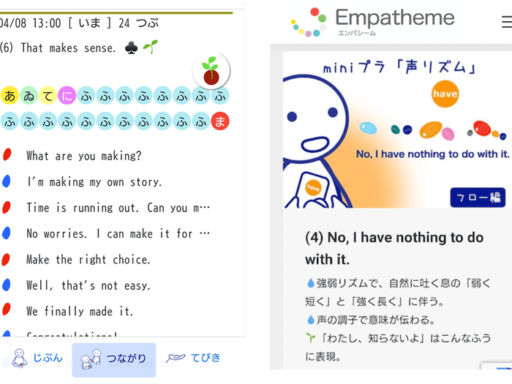 We offer speaking samples of the native speakers Yuu and Riu every day. Each line can be said in one breath. This 1-2-second-long speech output is called a "Seed." Following each Seed's rhythm, repeat the voice one by one and practice it aloud.
Tips for Practice
You will get pieces of advice and guides alongside each native reference Seed. The Seeds 💧give you tips on rhythm, breathing, and pronunciation of the line, how you move your chin, tongue, and lips to resonate, etc.
The reference Seeds 🌱 explain the meaning and usage of those expressions. As you follow the Trail, you'll receive short stories and music that encourage and inspire your practice. The more you go along the Trail, the more content to enjoy practicing.