③ The Place for Reflection & Sharing
Empanote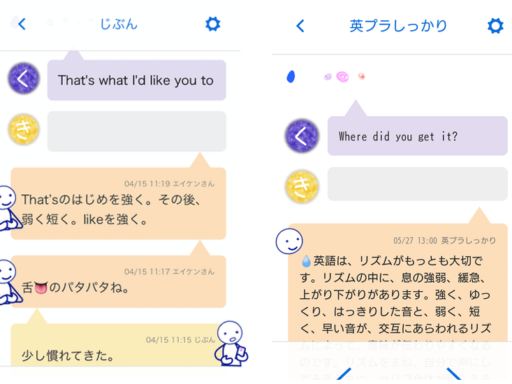 Your daily practice is to follow the samples. Repeat the Seeds and act the session to leave your practice in Empanote.
Later, you can reflect on each of your Seeds. Ei pra is designed to maximize repetitive processes. An accumulation of minimal moments makes powerful effects.
In your Empanote, you can listen to, dictate, comment on, and mark on your Seeds. You can also use voice recognition to leave notes. The more you interact with your Seeds, the stronger you are connected with them.
Users, including learners, supporters, and teachers, can all encourage each other through Empanote. It is a place in each Seed to develop practice through small communications (See "Participation" on the Empatheme Site).
The tips and guides on the reference Seeds in your Empanote will change along the Trail. You will receive different advice according to your progress in order – Loop 1, Loop 2, and Loop 3.