④ Support for Practice
Empallet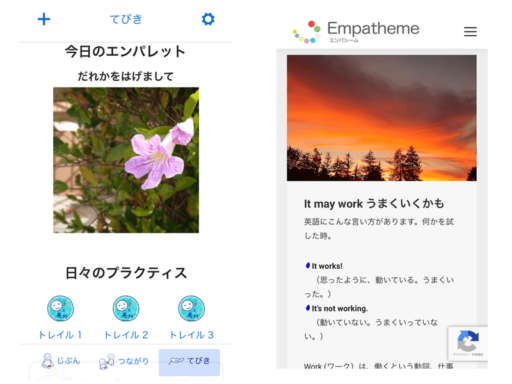 Each day, we deliver one Empallet—a short story that supports your practice—to you. You can easily find the Empallet for the day on the Empatheme app. It only takes you 1-2 minutes to read. Its unique contents include art, philosophical thoughts, scientific research, and practicing methods.
They are combined with photographs, illustrations, and wisdom of ancient and modern times, serving you as a "walkmate" through the Ei pra Trail. We hope that the quotes and words touch your heart.
The Empatheme Site has a library of Empallets. It is linking with the contents of the Ei pra cards, which are available online. The Empatheme Site provides a useful resource for consistent learning.